When Facing Criminal Charges
WE'VE GOT YOUR BACK
To speak to an attorney, call (352) 358-7078.
For Spanish speaking clients, call (386) 682-8758.
Request a Free Consultation
Criminal Defense Attorneys in Ocala, Florida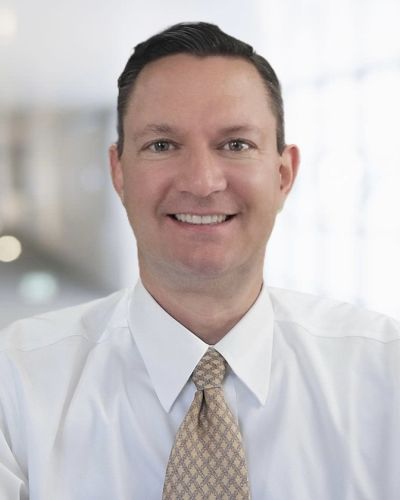 Brett Kocijan
Attorney
Attorney Brett Kocijan is a skilled attorney working in DUI, criminal defense, and family law. He's defended clients successfully since 2001, starting his practice in 2008. His clients have successfully reduced or eliminated penalties for their charges for crimes such as fraud, theft/burglary, domestic violence, drug crimes, DUI defense, and a range of other felony offenses. Visit daytonadefense.com if you have needs in Volusia or Flagler Counties.
More About Brett
Jeffrey Higgins
Attorney
Attorney Jeffrey Higgins believes everyone deserves a strong defense, no matter the size of their case. He's defended clients successfully since 1998 against charges ranging from traffic tickets to felony offenses, including assault and battery, drug trafficking, and attempted kidnapping. His dedication to providing a vigorous yet affordable defense has reduced or eliminated penalties for many of his clients. Visit daytonadefense.com if you have needs in Volusia or Flagler Counties.
More About Jeffrey
Why Work
With Us?
Representation from Start to Finish
We Are Accessible to You
We believe a strong legal defense should be available to everyone. Our affordable pricing and willingness to take on any case — no matter the size — is just part of our commitment to being accessible to everyone. We are here for you.
We Genuinely Care for You
Clients remember us for our caring approach. We separate cases and people because we strongly believe that legal issues shouldn't — and don't — define anyone. The more successful the defense, the less a client is defined by their case.
We Will Fight for Your Justice
Passionate advocacy for each case drives us to strive for the most successful outcome for every client, no matter how the case plays out at trial in Ocala, Marion County, Lake County, Belleview, Leesburg, Tavares, and Eustis, Florida, and the surrounding areas.
Criminal Defense Services
Protecting Lake and Marion County Residents' Rights
As experienced criminal defense attorneys, we defend the rights of the Ocala, Florida, residents against offenses ranging from fraud to domestic violence/stalking, theft/burglary, drug crimes, and DUI defenses. We know that the law doesn't treat everyone the same, and oftentimes, a defendant's voice goes unheard due to an inadequate defense. That's why we mount aggressive defenses founded on cunning negotiation skills, passionate defense, and personal respect. We work hard, so our clients understand their options because we know every decision in a case is ultimately up to them.
From the moment a client is charged with a crime, they have to defend themselves. The cost of both time and money simply to move past pre-trial and obtain a lawyer is stressful enough. We understand and make our services accessible to all clients. Behind every case is a person, and people have rights that will be taken advantage of if they are not protected by skilled attorneys. Prosecuting attorneys in Florida will fight hard for substantial penalties. Defend Ocala proudly fights for clients in Marion and Lake Counties, including Claramont, Leesburg, Tavares, and Eustis, Florida.